What an Avalanche Taught Me about Character and Commitment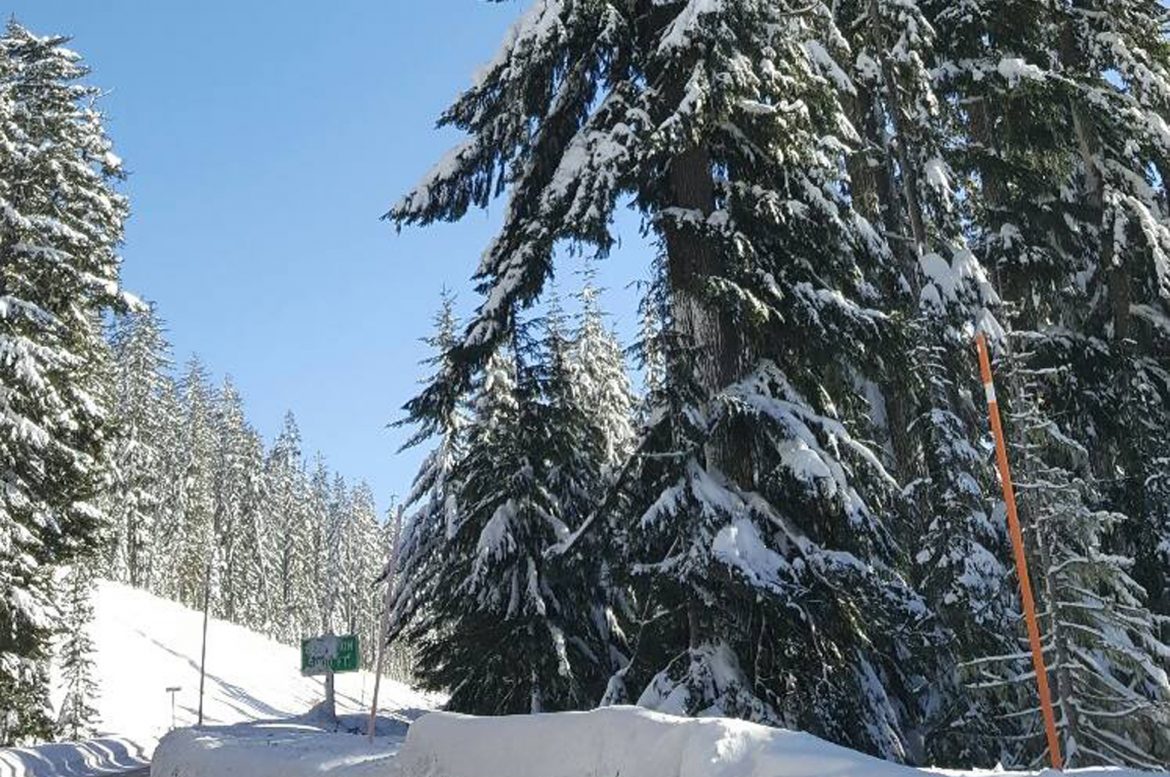 "Challenges Don't Make Us, They Reveal Who We Are"
On a frigidly cold and snowy day, I set out to travel from Bend, OR home to Eugene.  When I departed that morning,  I had no idea that the usual 3-hour trip would turn into a 14-hour ordeal complete with locked train stations, broken railway tracks, and even an avalanche.  Nor did I know my day would be filled with hidden angels guised as bus drivers and fellow travelers who would teach me just how much challenges can reveal who you really are.
As my travels started, I met my first driver, a man named John, who refused to let me freeze.  It was below zero, the train station was locked due to two feet of snow, and he could not bear the thought of me shivering in the snow.  Because the train was already an hour late, there was no certainty that this would be over soon. He stayed with me and we stayed warm in his van until the train arrived.
In the course of our time in the van, he shared a profound story.  "I have a rare form of leukemia," he began. John told me that during his treatment a former coach for the Indianapolis Colts heard his story and told him "challenges do not make people, challenges reveal who you are."  This statement was something he took on in his life, looking at his leukemia differently and began asking himself daily "how will my cancer reveal who I really am?"
Since then I have realized that everything that occurs in life is an opportunity to reveal deeper character and commitment too.  This is my chance and I need to take it. I believe it is yours too.
If This is Purgatory….At Least the Company is Congenial
Having eventually made it onto the train, I set out on the next leg of my adventure. As I got on the lift to Chemult to take me to the Amtrak  I met a 37-year-old special needs adult,  her doll Baby Parker,  and her senior mother.
We rode for an hour through the snow and ice exchanging a bit of who we were.   They were going to Portland to see a play.   We arrived to find that the train was behind schedule.
Our amazing driver Janet also refused to leave us.  We sat on her bus another 6 hours!  The tracks had given way with the snow and ice and had to be repaired before train service could resume.  We all agreed that life was good. We were dry, we were warm and we were fed.
If this was purgatory….we all agreed that at least the company was congenial. If we were going to be stuck in craziness, it was possible to have great experiences and form relationships that very likely would never have happened.
In The Sixth Hour, I Nearly Gave Up
Throughout our 6 hour wait, we all laughed at our predicament. We were entertained every 25 minutes as Amtrak sent a delay warning, each time pushing back the departure time once again.  In our 6th hour, I contemplated calling a cab to take us back to Bend and a warm bed.
I realized in that moment that there was no cab in Chemult. There was only a gas station.   If the local Chemult dog mushers weren't out today with their Huskies….then neither was a cab!  At this point, I laughed at my 'I can fix this,' mentality and relaxed with amusement at the ridiculous thought that I was supposed to 'fix this.'
Joining the Naysayers or Using the Challenge to Reveal Something Better
Finally landing on the train with triumph, I settled in for a pleasant 3 hour trip to Eugene.  Time to relax after many hours of preparing to be on the train.
After the pleasantries with people around me up until this point, the game quickly changed.  I was surrounded by a group of folks who had been stuck on the train for up to 24 hours. Collectively they were stressed, cranky, and caught in a swirl of negativity.  The "F- bombs," recriminations and hostilities were laid on like a Snickers bar…..one layer gooey yuck and another layer of nuts.
For a moment I thought of joining the complaining (okay, catastrophizing).  I could certainly come up with much better negative 'what ifs.' I never got a chance to do that. Nature itself stepped in!  An announcement came in over the sound system as the train began to slow…avalanche across the tracks…a large stone is sitting on the railroad tracks!
In the hours of digging out, I fully resolved to remember that my day has started fortunate and that at every point I had been taken care of.  I reached out to several around me, listening to people tell their story. I told them about the man with leukemia and how he reminded me that challenges do not make people, challenges reveal who you are.  By 8 pm, 14 hours later, there was a small club of people on that car pulling into Eugene feeling privileged not to be out in -10 degree weather, warm and dry on the train and glad to know one another.
When the Enemy of Mutual 'Kvetching' (Yiddish for complaining) presents itself, remember this is a Challenge allowing you the opportunity to Reveal Something Better. We all have more power to perform when we are fueled by positive nature.
Can you recall a situation where you had the opportunity to Reveal Something Better?  Share it with us in a comment below!